Frequent Asked Questions
Click the question below to view the provided answer:
Is this a scam?
Answer:  It's far from that as possible. Global-Data-Entry is a legitimate opportunity few know about. Trust us, we have run into many scams ourselves. We want to gain your trust and loyalty. We honestly don't understand why companies scam their members.
We will tell you that not everyone will be happy with this program as we have learned even with a great program we can't satisfy everyone. The difference between us and the scams is WE WILL stand behind our program 100%, the scams will not.
Most scams will never give you anything value. Just useless information on something that doesn't work. Our program has a proven track record and members who follow our training, put in a valid effort will make money!
Now, add up the value of our program:
Complete training, the needed tools and resources (hundreds of hours of research provided in tutorials) What is your time worth?
Thousand of job sources that want to work with you. (no need to spend your time tracking down jobs) What is your time worth?
Hundreds of dollars worth of software needed for the job tasks which you would need to purchase if you didn't use our program.
A dedicated server for data transfer and bandwidth for job processing. (dedicated servers cost a minimum of $100 per month).
A complete support staff offer free support, paid for by our program.
This doesn't even factor in the $1000 worth of free bonuses we give each member. And if a team member decides to get a refund we let them keep the bonuses.
So now ask yourself does this really sound like a scam?
How do I know you are a legitimate company?
Answer:  We have taken every precaution to show you our legitimacy, from Web Assured, to Scam-X verification, to numerous ratings and reviews. We have been in business for over 10 years, and online scams don't last that long. Most scams last a few months and they shut down their website and move to another.
Are you BBB verified?
Answer:  No, and as we do have respect for the BBB we refuse to pay them to tell you we are a good company. Many people are not in tune about the BBB that they are a private company that earns money off businesses they charge to give them a A+ rating. To us that is not an ethical way to do business and they are committing fraud.
If you want to find out the real details and what the BBB is about watch this news story ABC News did on the BBB:
Which countries is this available to?
Answer:  We offer this program to almost 200 countries all over the world. Take a look through the drop down menu below to see if your country is listed:
(Click the drop-down arrow)
If your country is not listed, it is not because we don't want you to do our program. It is because the pay administrative accounts will not send payments to your country. No sense in doing work you can't get paid for!
I have never done this type of job before?
Answer:  You are like about 90% of the members who join our program. Most members have had no experience with any type of jobs yet this exclusive Global-Data-Entry program.
This is why we provide the detailed step-by-step training to give you the needed skills you need to perform this job that is provided. When your done with the training you will be an expert in this job field we provide.
How long does the training take?
Answer:  The training will take as little as two hours to complete. The most important thing to remember is to make sure you understand the job before starting the data submission. So if that takes you one hour or ten hours that is the most important thing to understand.
What are the data submissions I will be posting?
Answer:  The type of work you will be doing is data submissions that pertains to any of the 40,000 companies available. All of these companies are free to work for and our program helps you get signed up with all of them.
Most of the posting is very minimal, usually 4 – 5 lines of text. You are paid a commission, flat rate amount or for the actual post you make with no purchasing required for you to earn money.
Just provide the data submissions and get paid. We show you how to use your own personal tracking code for any of the data submissions you have typed. We will show you many options for where to submit your data and how to get paid.
All of the posting methods we provide are 100% free. This whole program is only designed for you to earn money, not spend money! We have many shortcuts and tips to save you time, and time is money!.
Is this an advertising or marketing typing job?
Answer:  Many people speculate about the Global-Data-Entry job program that it is just an ad typing job. It is NOT! We post data for companies that is to draw attention to the company's brand or product. The object of your data submissions is not to post ads, but to get companies information across many Web properties.
How much time do I need to work?
Answer:  This is entirely up to you! We don't put any quotas on the amount of work you need to complete. You can work an hour a day, or an hour a month. Just keep in mind the more you work the more money you can earn.
What are the hardware and software requirements?
Answer:  The only hardware you will need is a computer (desktop, laptop or tablet). This will not work on smartphones because of the type of work you will be performing. Any operating system such as Windows, MAC or Linux will work fine as long as your operating system is newer than the year 2000.
No software will be required as we will supply you with all needed software for this program at no extra charge.
You also will not need to worry about data transfer or bandwidth use because this is hosted on our servers!
Do I have to sell or convince others to join Global-Data-Entry to get paid?
Answer:  You never need to sell anything to anyone or convince people to join our program to earn money. We always appreciate referrals, but it is not required for our program.
Do I have to find the jobs or companies to work for?
Answer:  No! you never need to go outside our program to find companies or jobs. This is what Global-Data-Entry is providing. This is the complete job all the way from sign up to paychecks!
How much money can I earn?
Answer:  As we will mention again the amount of money you can earn is entirely up to your efforts. We don't want to make promises that are not kept by you making a valid effort. Now, if you do make an effort you can make $100 to $1000 a day as many of our current dedicated members are currently achieving. Don't expect to make $1000 a day the first week, but you will start making good money almost instantly!
How do I receive payments for my earnings?
Answer:  We will provide you with three pay administrative accounts. You can choose to work with one or all three as the choice is yours. Each pay administrative account will send payment at twice a month usually on or around the 1st and 15th of the month.
You can get paid by choice of mailed check (made out in USD), PayPal account, direct bank transfer. For people who can't receive payments by any of the mentioned payment methods we will provide a pay administrative account that will send payments by Moneybookers.com or Payza.com.
Please make sure you can receive payments by at least one of the above mentioned pay options before joining our program. NO PAYMENTS ARE EVER SENT BY WESTERN UNION OR MONEYGRAM!
Are there any hidden costs once a member?
Answer:  No! we have no hidden costs anywhere in our program. You never need to pay for up sells, support or additional resources.
How soon can I start?
Answer:  As soon as you submit the payment for membership you will be instantly redirected to our login username and password set up. Just get your login set up and you will get instant access to get started. From payment to setting up your program takes a matter of minutes.
What if I have more questions?
Answer:  If you would like to contact us with more inquiries you can use our Contact Us form to submit your inquiry.
Join Global-Data-Entry.com Today And Start Getting Paid To




Do a Simple Job That Can Give You Financial Freedom!
Why Exactly We Charge a One-Time Fee For This Opportunity!
We don't personally make any money off the jobs you perform. You will keep 100% of the money you make which is paid directly to you from the free sources we provide. YOU ARE NEVER CHARGED FOR THE JOB! Once a member everything we provide is completely free with no upgrade or hidden fees.
Our one-time fee we charge is for providing the in-depth training along with the needed tools and resources. We give you direct access to our third-party online host who provided secure access to the program 24/7. We will even give you all the needed software to perform the job tasks
We are even throwing in almost a $1,000 worth of free bonuses to more than make up for the one-time charge.

60-Day No Financial Risk Guarantee!
We will provide you with a risk-free program by offering a full money-back guarantee for 60 days! If you try our program and feel it is not for you, then email our support team and ask for a full refund. We will even let you keep the bonuses.
You will have made $1000 and not been out any money!
Limited Spots Available on Training Host
I only am allowed a certain amount of hosted members at any given time on Online Training Host's servers. I will list the number of spots available in the right column. If the number is "0" you will need to try back when I have spots available. These spots do fill up fast so don't hesitate to join. Remember this is risk free and you have nothing to lose!
Number of Spots Available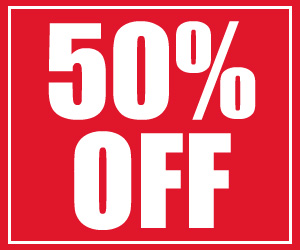 For the next few sign ups I am offering a 50% discount!

The companies we work with are in need of more workers. So we are going to offer an instant 50% off our regular one-time price. We probably won't be offering this for much longer so take advantage of this while we are feeling generous!
$99.95 $49.95
No hidden charges, discreet one-time billing. Safe and secure guaranteed
A membership to Global-Data-Entry.com can be ordered anytime! Even if it's 3 a.m., you will still be able to receive instant access to our member's area where you can start getting paid to do simple jobs and earning money today!