How We Started
Timothy Darwin was originally employed in the Silicon Valley, CA. He fell victim to the major downsizing of the late 90's. Timothy was a Data Specialist and decided to take his skills to the Internet. He spent years prior to trying "work-at-home opportunities," doing various programs, some good and many bad. He decided to put his knowledge of the Internet and Data Entry to work. His goal was to find companies that had downsized and need to outsource work that he could do. He found that the number of opportunities for data entry was overwhelming.
He then decided to create a program to give others the same opportunity. Timothy Darwin is also one of the founders of the Global Data Entry, also known as World Wide Data Entry. Timothy Darwin is currently the Director of training and program design. Timothy Darwin personally wrote many of the programs that we offer our members today.
Our Company
We have been in business for over ten years. We started in Walnut Creek, CA, as a home-based business. This has grown to over 30,000 members since 2005. Due to the growth, a complete staff of workers is now employed with our company. We have recently added more staff to accommodate our job programs. We have recently added current members that are excited to help our other members succeed. Even though we have offered to pay them, they simply wanted to give back to the program that has help them change their lives.
In 2011 we moved our headquarters to Dallas TX. 
U.S.A
We are Web Assured, Scam-X Verified, and PayPal Business Verified. We have won numerous awards for best work-from-home programs for several years. We stand 100% behind our program and our team members. We are always here to assist in anyway we can. No team member is ever left in the dark!
Our Mission
It's our personal mission to help everyone succeed. We want our members to have the best experience possible. If you are not happy for any reason whatsoever, please let us know. We are always encouraged by constructive criticism; this is what keeps our company strong. We believe that we have the best work-from-home income opportunities programs available.
"Our ability to help you be a success requires that we maintain open communication to resolve any issues that may arise with the program(s) that you choose. We are here to provide answers to your questions and keep you running strong!"
The Future
We are continuing to grow in all areas of our business, from members to staff. We will keep adding programs as we develop them. Since early 2006 we have added several additional jobs and training programs for our team members, which is presented as part of their membership with no additional costs.
We are currently working on a Work-at-Home Job Placement Assistance program. All you need to do is send us your résumé and we will match you up with the best work-from-home job opportunities on top of all the jobs we have for you now. We are designing this for everyone, from no experience to the very experienced. We want to make sure it's perfect before we release it to the public. This will be available to you at no additional charge. We are always thinking of new ways to better our program.
Join Global-Data-Entry.com Today And Start Getting Paid To




Do a Simple Job That Can Give You Financial Freedom!
Why Exactly We Charge a One-Time Fee For This Opportunity!
We don't personally make any money off the jobs you perform. You will keep 100% of the money you make which is paid directly to you from the free sources we provide. YOU ARE NEVER CHARGED FOR THE JOB! Once a member everything we provide is completely free with no upgrade or hidden fees.
Our one-time fee we charge is for providing the in-depth training along with the needed tools and resources. We give you direct access to our third-party online host who provided secure access to the program 24/7. We will even give you all the needed software to perform the job tasks
We are even throwing in almost a $1,000 worth of free bonuses to more than make up for the one-time charge.

60-Day No Financial Risk Guarantee!
We will provide you with a risk-free program by offering a full money-back guarantee for 60 days! If you try our program and feel it is not for you, then email our support team and ask for a full refund. We will even let you keep the bonuses.
You will have made $1000 and not been out any money!
Limited Spots Available on Training Host
I only am allowed a certain amount of hosted members at any given time on Online Training Host's servers. I will list the number of spots available in the right column. If the number is "0" you will need to try back when I have spots available. These spots do fill up fast so don't hesitate to join. Remember this is risk free and you have nothing to lose!
Number of Spots Available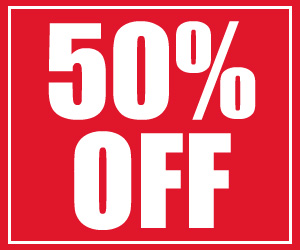 For the next few sign ups I am offering a 50% discount!

The companies we work with are in need of more workers. So we are going to offer an instant 50% off our regular one-time price. We probably won't be offering this for much longer so take advantage of this while we are feeling generous!
$99.95 $49.95
No hidden charges, discreet one-time billing. Safe and secure guaranteed
A membership to Global-Data-Entry.com can be ordered anytime! Even if it's 3 a.m., you will still be able to receive instant access to our member's area where you can start getting paid to do simple jobs and earning money today!